Before quitting your current job for a TESOL career, take a long hard look at your motivations for wanting to teach English. Are you disgruntled with the rat-race? Is teaching English the only way you can travel? When all is said and done, teaching English is still a job with a boss, supervisors, clients, a job description and performance appraisals. Unless you love the language and dealing with all sorts of people, teaching can quickly become a chore. ELT is a business like any other, and students are clients with expectations and complaints.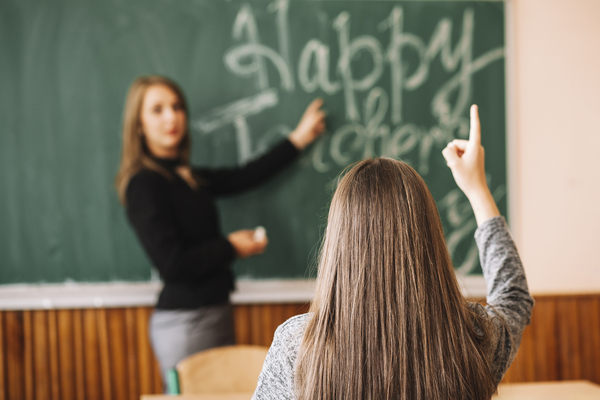 Mind Your English!
Assess your language skills, honestly. Both native speakers and non-native speakers of English have to learn a lot about the language before they can teach it. Native speakers may need to brush up on their knowledge of grammar rules since they use these structures instinctively. When teaching abroad, native speakers also need to learn the differences between UK, US and Australian English. For example, an American teacher might tell students that they have made a mistake by saying "at the weekend, instead of "on the weekend", without knowing that the former is correct in British English. Non-native speakers, on the other hand, should aim to speak Standard English with a neutral accent, especially if they are from a country with its own variety of English, for example, India, Malaysia or Nigeria. Many of these varieties have differences in grammar, vocabulary or pronunciation which sound like errors to native speakers. Whether you are a native speaker or non native speaker, you must be prepared to continuously work on your language skills in order to grow as an English teacher.
Get Trained!
Some people have a natural instinct for teaching. However, what can take years to learn instinctively can be learned much more quickly from a good ESL teacher training course. Most good language schools in Asia insist on a CELTA or Trinity TESOL certificate. Schools like these tend to be the best places to work at in terms of facilities, salaries, environment and professional development. In other words, investing in a good teacher training course will bring you unlimited returns. Check the qualifications of the trainers and make sure that there will be real, observed teaching practice before you pay for a course.
All caveats aside, teaching English is an extremely rewarding career which can take you around the world. Teaching is also extremely flexible since you can choose to work part-time or full-time, and you can also choose to teach different age-groups and language components. If you have a love for language and a realistic idea about what teaching entails, taking on some part-time hours might be a good way to find out for yourself, before you make a permanent switch.